Consulting
"20/20 helps me manage our aviation assets better. It gives me up to the minute metrics on our flight operations. It's also invaluable reporting on a monthly basis to senior management. It helps me do my job better."
20/20
Planning and reporting software that helps aviation leaders manage and communicate more effectively.
20/20 dashboards are on-line interactive displays that host board level visual presentations about the flight department with the supporting data right behind the charts in a drill down format. The major areas of focus are:
Corporate Overview
Travel Data
Annual Budget Data
Capital Budgeting Criteria
Current Aircraft Market Conditions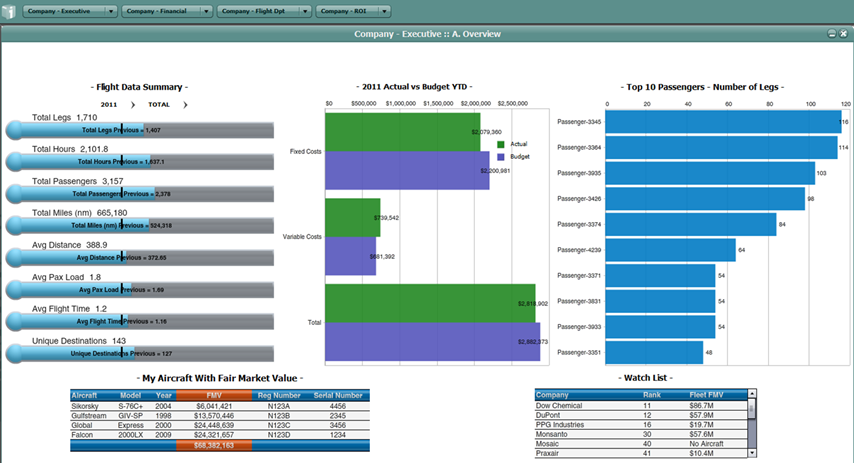 CONTACT US:
For more information, please call us at 203-453-0800 or email us at info@guardianjet.com
Find out the Fair Market Value of your Aircraft Learn more »
With some basic information about your aircraft, we will produce (at no charge) a Fair Market Value.
WANT MORE DETAIL?
Become a registered user and learn more about Asset Management and how we can help. LEARN MORE>>