Meet Guardian Jet
Our Team: Don Dwyer
Managing Partner
Don Dwyer is particularly regarded for his extensive expertise on aircraft finance, asset management, fleet planning and aircraft sales.
He spent most of his career rising through ranks at the aircraft manufacturer, Hawker Beechcraft. As their Vice President of Global Sales, he led the entire sales team, had responsibility for $2 billion in revenue and oversaw the company's international dealer network.
In 2010, Don joined his brother, Mike, as co-managing partner of Guardian Jet. Since then, Guardian Jet has become one of the top three aircraft brokerage and consulting firms in the world.
An avid sailor, Don is also a 4,500-hour commercial pilot and certified flight instructor. He is the President of the Board of Challenge America, and is a former board member for Challenge Aspen, a world-renowned organization devoted to recreational therapy for all types of disabled persons.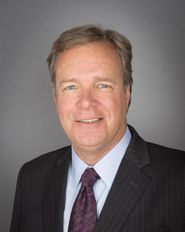 Phone
203-453-0800