Meet Guardian Jet
Our Team: Mick Baumann
Director of Maintenance
As Director of Maintenance, Mick Baumann supports Guardian Jet's sales, acquisition and consulting
team by providing sound aviation technical advice, research and key insights. Mick also plays a critical, client-facing role, in which he will oversee the myriad technical aspects of aircraft transactions for our clients.

With more than 10 years of aviation maintenance experience as an Avionics Technician and A&P Mechanic, Mick has performed maintenance on both business aviation aircraft and general aviation aircraft. His airframe experience is vast, including the following aircraft: Global XRS, 5000, 6000, Challenger 604, 605, 300, 350, Citation Excel, Falcon 2000EX and Falcon 7X.

Prior to Guardian Jet, Mick served as an Avionics Technician for UTFlight, the corporate flight department for United Technologies, based in Hartford, Connecticut. During his three-year tenure at UT, he performed scheduled and unscheduled maintenance on the company's fleet of aircraft. Before that, he worked for the Bombardier Hartford Service Center as a member of its Aircraft on Ground (AOG) team. As an AOG Lead Technician, Mick traveled around the northeastern U.S., troubleshooting, repairing and servicing aircraft with a critical timeline for their next flight.

Mick graduated from Pennsylvania College of Technology with a BS in Aviation Maintenance Technology. He also holds an Airframe and Powerplant (A&P) certificate issued by the Federal Aviation Administration, and he has received initial maintenance and specialized avionics training for several aircraft models. Mick also has a FCC General Radio Telephone Operators License (FCC GROL) and Satcom Direct AeroIT certification.

Since receiving his Emergency Medical Technician (EMT) certification in 2010, Mick has served as a
volunteer EMT and is a former ski patroller. He currently volunteers as an EMT for the Bloomfield
Volunteer Ambulance in Bloomfield, Connecticut. He is also working toward earning his private pilot's
license.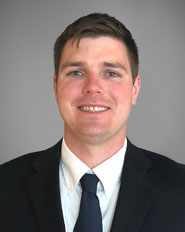 Phone
203-453-0800