Meet Guardian Jet
Our Team: Keele Howard-Stone
Aircraft Sales
As a member of the Aircraft Sales team, Keele is responsible for aircraft acquistions and serving the needs of Guardian Jet's clients.
He also researches and compiles information for 130 aircraft markets to determine details about current aircraft for sale and their valuation.
Prior to joining the business aviation industry, Keele studied theater at Emerson College in Boston, Massachusetts, and worked in the entertainment industry for more than seven years. As a producer, host and writer, he was responsible for booking talent, executing a digital marketing strategy, budgeting and overseeing live events.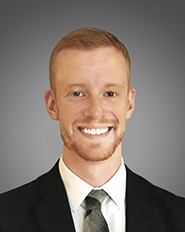 Phone
203-453-0800