Meet Guardian Jet
Our Team: Brett Gardner
Aviation Financial Analyst
As an Aviation Financial Analyst, Brett is responsible for ensuring the quality and reliability of information researched and compiled within Guardian Jet's consulting team, supporting the development of fleet planning projects and asset management strategies.
Before joining Guardian Jet, Brett honed his career in aviation with a succession of jobs in the industry. While pursuing his undergraduate degree, he interned as an analyst for SkyWorks Capital LLC, in Greenwich, Connecticut, working to research and develop valuations, financing and lease structuring for commercial airline fleets worldwide. Earlier, for Ross Aviation, in White Plains, New York, he served as a customer service representative, and, earlier still, as a line service technician for Landmark Aviation.
Brett earned his Bachelors of Science in Applied Economics and Management, with a concentration in Finance from Cornell University, in Ithaca, New York. In addition to his Finance concentration, Brett also received a minor in Real Estate from Cornell University's School of Hotel Administration.
In keeping with his passion for aviation, Brett hopes to one day become a pilot. In his spare time, he enjoys traveling, and is an avid fisherman and water-sports enthusiast. He also considers himself a hockey "superfan," especially regarding the New York Rangers.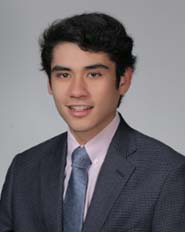 Phone
1-203-453-0800