Meet Guardian Jet
Our Team: Michael "Doc" Dwyer
Vice President of Sales
Vice President Mike "Doc" Dwyer, who is based in Connecticut, is focused on growing Guardian Jet's presence throughout the U.S. Prior to joining Guardian Jet, Doc worked as a flight instructor for Monarch Air in Addison, Texas.
Doc is a 1,000-hour pilot and has earned his CFI, CFII, and Multi-Engine Commercial ratings. Doc was born into the aviation industry, following his father's and uncle's life-long industry involvement. In 2009, Doc joined Guardian Jet, providing data input for the consulting products. Doc grew in his consulting role until he eventually became head of the company's consulting efforts.
In 2013, Doc transitioned into selling all of Guardian Jet's services, and now fills the role of Vice President of Sales. He oversees the inside sales team and serves as a Key Account Manager for many of Guardian Jet's large accounts throughout the U.S.
As a pilot, he brings many skills and, most importantly, a vast knowledge of the business aviation industry to share with Guardian Jet's existing clients.
Doc earned a degree in Economics from the University of Colorado, in Boulder, Colorado. He is on the Board of Directors for the International Aircraft Dealers Association, and serves as its Treasurer. He is also a member of the National Business Aviation Association and the Aircraft Owners and Pilots Association.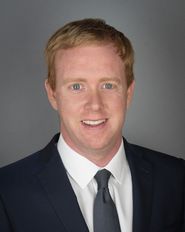 Phone
203-453-0800