Guardian University
Welcome to Guardian University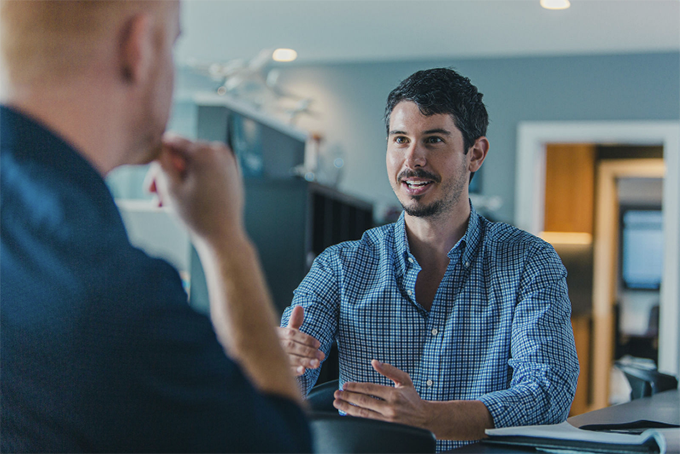 What is Guardian University?
Based at our Guilford headquarters on the Connecticut shoreline, we offer custom one and two-day professional development courses that detail our revolutionary aviation asset management curriculum. Guardian University is taught by operators and financial analysts who are saving our clients millions of dollars.

Our team specializes in teaching aviation professionals the language of finance and business. We also teach financial professionals the language (and operational side) of aviation.
Our Courses
Bring a group from your flight department or finance team — or just send one representative. Either way, they'll leave with a specialized understanding of all things related to aircraft asset management — from aircraft valuation, fleet and capital planning to the aircraft acquisition and sales process. We'll use "sanitized" business use case studies or customize the course to your current travel solutions.

One of the best aspects? Guardian University training is free of charge for our clients (and in some cases, prospects). All you do is pay for airfare and hotel. We'll even feed you!
Attendees Will Learn How To:
Generate future options and solutions for your circumstances.
How to collect, archive, interpret, report and communicate the data that puts your course study into action.
Present findings to leadership by speaking both the language of aviation and finance.
Available Topics
Capital Planning
Aviation Budgeting
Aircraft Valuation
Fleet Planning
Asset Management
Travel Planning
Financial Planning
Aircraft Use Policies
Tax Planning
Bonus Depreciation
Strategic Planning
Aircraft Acquisitions
Aircraft Sales
Measuring Success
Net Present Value
Cash Flow Analysis
P&L Projections
EPS Impact
Lifecycle Cost
Ideal Ownership Lifecycle
Supplemental Lift
Financing Aircraft
Leasing Pros & Cons
Communicating with Corporate
Creating Business Use Cases
And More!
Inquire
Benefits of Guardian University
1
Benchmarking
Enables you to compare your operations with what's happening with your aviation peers, helping you to learn best practices. Confirm that you're on track and articulate your unique advantage.
2
Optimal Ownership
Aids your aviation and executive leadership teams in determining the ideal aircraft ownership lifecycle before replacing it.
3
Opportunistic Savings
Helps you save millions over the life of your aircraft assets by executing a fleet plan that's in sync with your strategic goals and the aviation market.
Enroll in Guardian University Today!
Call us at +1 203-453-0800. Or complete this form and your Guardian Jet representative will contact you to schedule.