Aircraft Asset Management
A Five-Year Program to Help You Save Millions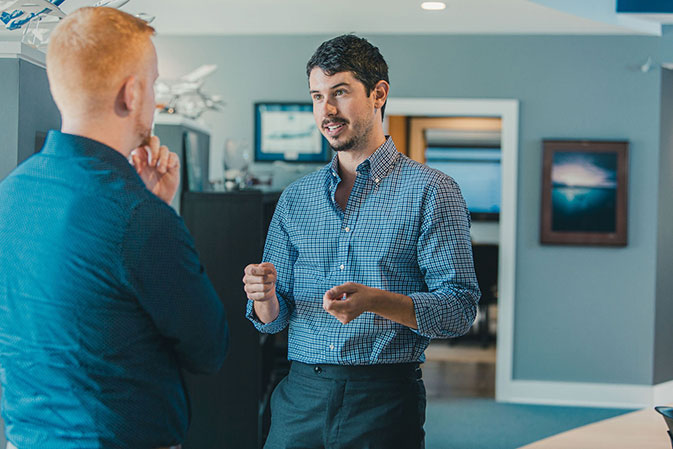 Five-Year Asset Management Program
At Guardian Jet, we believe an aircraft fleet plan should be a "living" document. Our fleet plans are flexible, giving you the ability to adjust and update your plan following its implementation.
This is where our 5-Year Asset Management Program comes in.

Simply put, by working with our analytics team on a regular basis, you save money over time.
First Comes Fleet Planning,
Then Comes Aircraft Asset Management
Just how will Guardian Jet help save you money? By partnering with you to actively manage your aircraft assets in a strategic portfolio.
On an ongoing basis, over the course of five years, our asset management team will help you analyze opportunity-driven decisions. Importantly, you'll have front-row access to your portfolio with your personalized Vault. Thus, at any given point, you'll know whether to stay on plan, accelerate the plan, delay the plan or change the plan.
We'll help you track current fair market values, replacement values and market conditions, letting you make the sort of incremental changes to your fleet plan that can yield exponential savings.

Our Five-year Aircraft Asset Management Program enables you to:
Continuously sync your travel solution to the current and future reality.
Use pre-approved financial guidelines and reporting mechanisms to keep leadership aware of options and opportunities.
Put into place contingency plans for several scenarios.
Create risk-averse strategies to execute incrementally.
Access historical aircraft transaction and fleet plan documents in your Vault.
Select a long- term, strategic partner that stream lines the procurement and selection process .

Request Your Asset Management Program Today!
We'll help you buy the right aircraft model, own the right number of aircraft based at the right location(s) and then trade the aircraft at the most opportune time. Call us at +1 203-453-0800. Or, complete this form and a Guardian Jet asset management expert will contact you.