Meet Guardian Jet
Our Team: Matt Rosanvallon
Sales Director, Mid-Atlantic
As Sales Director, Mid-Atlantic, Matt Rosanvallon brings exceptional sales background and experience to his position, in which he's responsible for building and maintaining the company's presence in the New York region.
Matt's knowledge of, and passion for, the business aviation profession runs deep: his family has played a significant and very active role in the aviation industry for many decades.
Prior to joining Guardian Jet, Matt served as a commercial and real estate consultant and broker for his own self-titled consultancy. He also previously rose through the ranks at the high-end, New York-based commercial real estate firm, Coalition LLC, where he ultimately served a very successful tenure as Director of Sales & Marketing. During that time, he developed hundreds of new customers for his firm, including many Fortune 500 companies and startups.
As a dual citizen of the U.S. and France, Matt is fluent in both English and French. He graduated from Clark University in Worcester, Mass., with a BA in Business Management with a focus on Computer Science.
Since 2013, Matt's served as the President of the Board for a Brooklyn-based condominium complex, and he also lends his business expertise as a Volunteer Business Advisor to two restaurants, helping to improve all aspects of their operation.
A certified advanced scuba diver, Matt is also a member of the Mystère Flying Club and is working toward earning his Private Pilot License.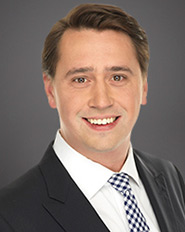 Phone
203-453-0800